MIKE, PAUL & MARK, OUR MASTER BAKERS PRODUCE A RANGE OF AWARD WINNING, HAND-CRAFTED ARTISAN LOAVES AND PASTRIES IN OUR BAKERY KITCHEN.
GOOD BREAD TAKES TIME TO MAKE AND WE ONLY USE NATURAL INGREDIENTS WITHOUT THE USE OF PROCESSING AIDS OR ARTIFICIAL PRESERVATIVES OR ADDITIVES.
SOURDOUGH
Our sourdough dough takes pride of place on our shelves, made from just flour, salt and water. Taking 48 hours to produce, this is no quick process. From feeding the starter culture to a 24 hour cold prove to give the distinctive sour taste and heavy crust.
WHITE FARMHOUSE
​It takes 24 hours to make our white bread using Heygates quality flour. No improvers or additives just flour, yeast, salt, water and lots of time and care.
WHITE FARMHOUSE
Made using the same long process as our white farmhouse using Heygates wholemeal flour and the addition of a cracked wheat topping
MALT CRUNCH
​A blend of strong bread flour with the addition of malted wheat flakes to give a tasty nutty flavour.
WHITE SEEDED
The same dough as our white farmhouse with the addition of a blend of 5 seeds – brown linseed, golden linseed, sunflower seeds pumpkin and sesame seed.
OLIVE SOURDOUGH
The same as our standard sourdough with the addition of green and black olives
FRUIT SOURDOUGH
​Made in the same way as our standard sourdough over 48 hours but with the addition of mixed dried fruit, raisins, sultanas and currents. No added sugar as the sweetness comes from the fruit. Delicious toasted.
CIABATTA
Made in the traditional way leaving the 24 hour dough to slowly prove whilst knocking back and folding to create a bread with a chewy crust and distinctive ciabatta open texture.
The only difference with our ciabatta is that we use Northamptonshire Cold Pressed Rapeseed Oil from Farringtons Oils instead of olive oil.
FOCACCIA
Italian inspired flat bread which is knocked back prior to baking and covered with local rapeseed oil to give that distinctive focaccia oil puddles and flavoured with green and black olives and herbs or roast peppers and herbs. ​
VISIT ONE OF OUR CAFÉS TO TRY OUR DELICIOUS RANGE OF ARTISAN BREADS AND TO BUY LOAVES TO ENJOY AT HOME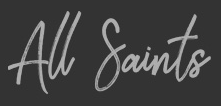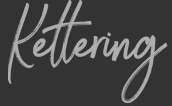 WE ONLY PRODUCE 'REAL BREAD' AS DEFINED BY THE REAL BREAD CAMPAIGN:
"Real Bread is that made without the use of processing aids or any other artificial additives."
​The Real Bread Campaign.

The basic ingredients for plain real bread are:
Flour – Water – Yeast – Salt
Other natural ingredients such as nuts, seeds, cheese, milk, oils and herbs may be added for flavoured breads, provided they contain no artificial additives. Our Real Bread will not involve the use of any processing aids, artificial additives (which includes most flour 'improvers', dough conditioners and preservatives) or chemical leavening (e.g. baking powder).
We feel it is important that our customers know exactly what is in their loaf of bread and that those ingredients are 100% natural.